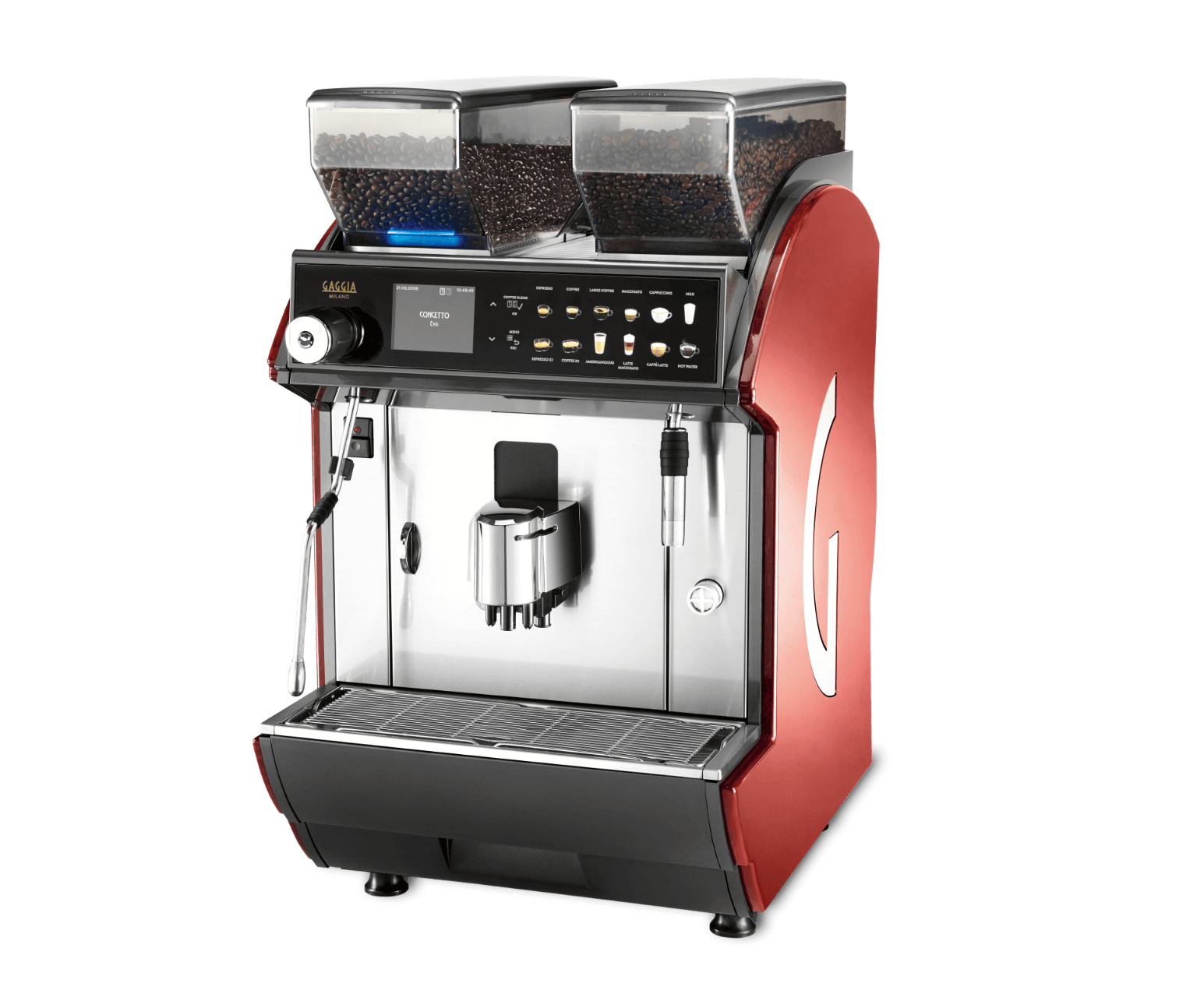 From coffee grinding to delivering water or steam, with Concetto Evo it's all done at the touch of a button.
It has a stylish aesthetic that allows to blend easily into the most elegant of environments.
Intuitive selections
Wide, easy-to-clean capacitive flat keyboard, with backlit colour beverages.
3.5'' HD colour display.
Highest efficiency
Simultaneous dispensing of coffee, hot water and steam thanks to 3 separate water circuits.
Continuous steam production.
Cup warmer on the top.