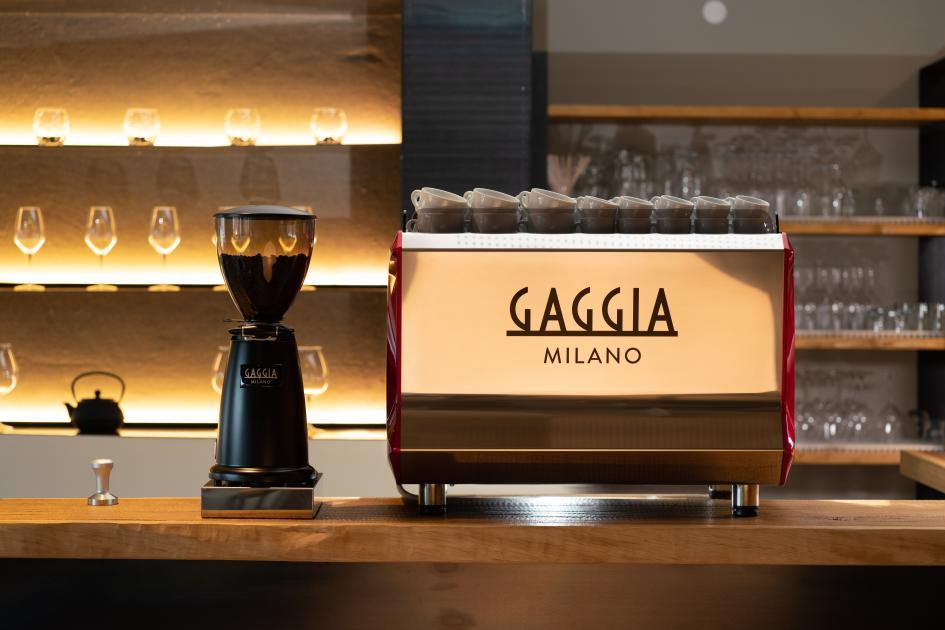 Let the coffee show begin!
The latest addition to the Gaggia Milano range is ready to play a leading role in the professional coffee machine market.  It has everything that's needed to attract the mist discerning barista's eye… Indeed, attention to detail and technological innovation are the hallmarks of this machine. That's why 'Precisa' is not just a name, it's also - and above all - a guarantee of excellence.
Technical excellence and stunning design; elegance and practicality; style and reliability: They all come together in La Precisa to create the ideal solution for baristas. The secret of La Precisa's appeal lies in its ergonomic design. For example, in addition to the OLED high-definition display, its capacitive keyboard and hot water dosing button, La Precisa is equipped with steam knobs that can deliver maximum steam with a rotation of just 90° - as well as a large practical and functional LED-illuminated working area.
Naturally, great attention is paid to technology: this is demonstrated by the hot water supply system for tea and infusions, which involves heating cold water that comes directly from the mains with steam. And that's a big plus for a professional machine like La Precisa, which, with its two or three groups and its Tall Cup version, is ideally placed to continue the iconic story of Gaggia Milano, one of the most successful coffee brands in the world.
For further information, please visit the dedicated product page.