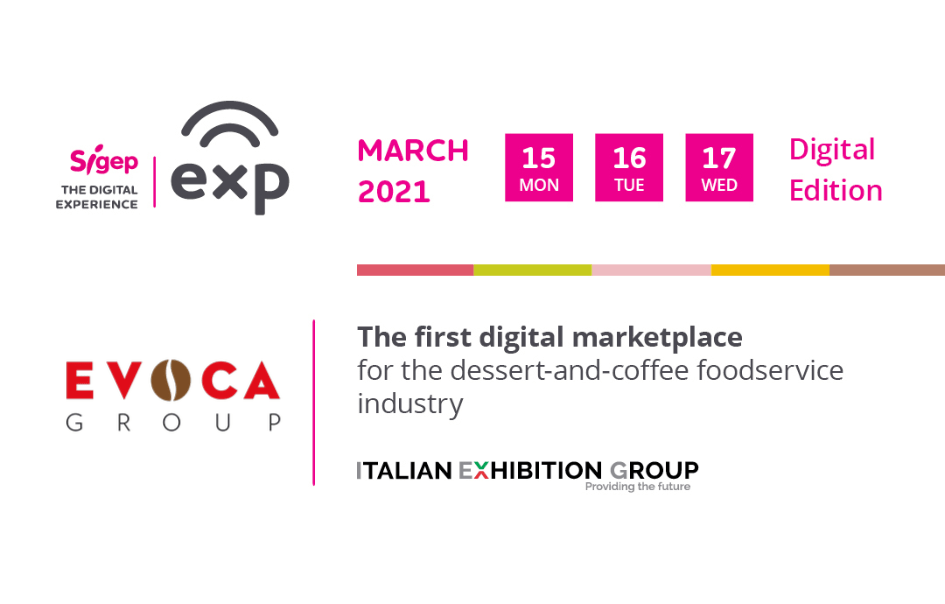 The pandemic situation doesn't allow us to get together in person at the fair. However, Gaggia Milano is not discouraged and we've responded by participating together with EVOCA Group in the first edition of SIGEP Exp - The Digital Experience (www.sigep.it), from March 15th at 9.00 am to March 17th at 7.00 pm. This virtual event represents a unique opportunity to share, discuss and find new solutions to address the challenges of a constantly evolving market better.
CONNECTING THE FUTURE
On the SIGEP Exp platform you will find our completely renewed Gaggia Milano product range, starting with the undisputed queen of 'traditional' machines: La Reale. Thanks to its iconic design and the optional patented Dynamic Flow Control (DFC) system, La Reale guarantees unparalleled performance; enhancing all the sensory delights of the coffee experience. Then there's La Giusta, a jewel in the crown that's designed to combine maximum reliability with refined aesthetics, offering the perfect symbiosis of style, leading-edge design and practical functionality.
You will also find La Precisa and La Decisa. They have all the characteristics you need in a mid-range machine. To name just a few, there's a backlit, front capacitive keyboard; a large LED-lit working area and a series of other devices which guarantee matchless ergonomics.
To complete the range of traditional machines there's La Nera, created to satisfy the up-to-the-minute rewuirements of the coffee world, and the G10 coffee grinder, with its patented Dose On Demand mode.
Last but not least, we couldn't fail to mention the model that epitomises the objectives of Gaggia Milano: the fully-automatic La Radiosa, complete with its revolutionary EvoMilk system.
The occasion will be enriched by a live event dedicated to the Gaggia world, too. Curious to find out more? Follow our social pages to be constantly updated and, above all, immediately make an appointment online to meet with our sales network during the event.
To participate, simply register for free on the SIGEP Exp platform.
Click here.