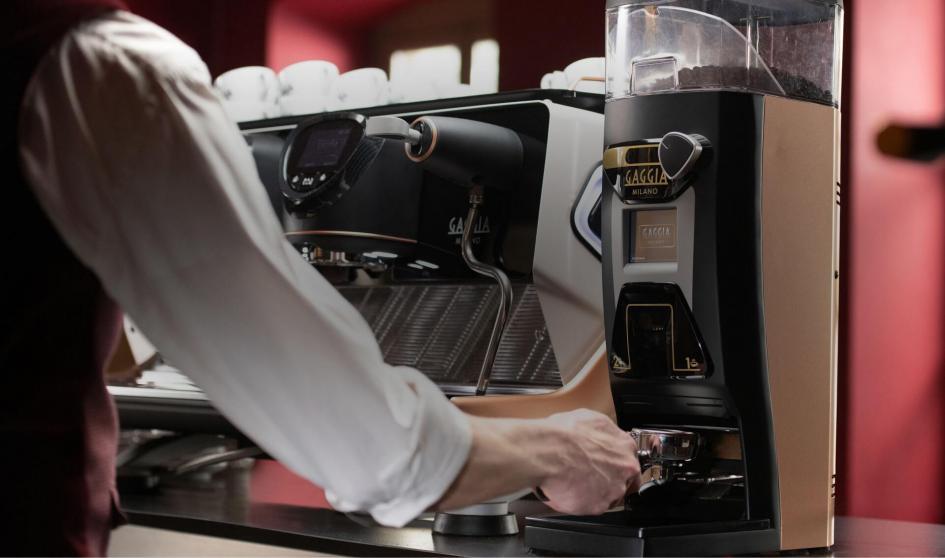 Today, users the world over can share in our coffee culture as never before, because today Gaggia Milano has completed another chapter in the story if its rebirth: a brand new website, gaggiaprofessional.evocagroup.com.  Available in both English and Italian, the graphic design of the site has been completely rethought, down to the smallest detail, a restyling that firmly signals the brand's goal of connecting with all web users and ensuring they can enjoy an easy and extremely intuitive navigation experience.
In all its elegance, the website's Homepage offers an overview of the five constituent sections, starting with 'About Gaggia'. To speak of Gaggia Milano entails tracing the steps in the history of one of the great symbols of coffee world: from now on, users, at their leisure, can experience that journey and discover the secrets of its success, from the 1930s to the present day.
The section 'Products' details the characteristics of the brand and demonstrates the qualities users really need to look for. From traditional and fully automatic coffee machines, passing through the range of grinders, we've made it easy to investigate the wide range of Gaggia Milano products; to discover all the available versions and to download technical brochures (which, by the way, are continuously updated). For those who want to go into more detail, there's the 'Technology and Innovation' section. What's more, it's easy to get in touch directly with our team via the dedicated form in the 'Contact' section.
Users can keep up to date with all the latest news from Gaggia Milano, in our 'News & Media' section. Last but not least, don't forget Gaggia Professional's social pages on LinkedIn, Facebook and Instagram, all of which can be accessed direct from the website.
So, Gaggia Milano is ready to welcome you home. Are you ready to accept our invitation?