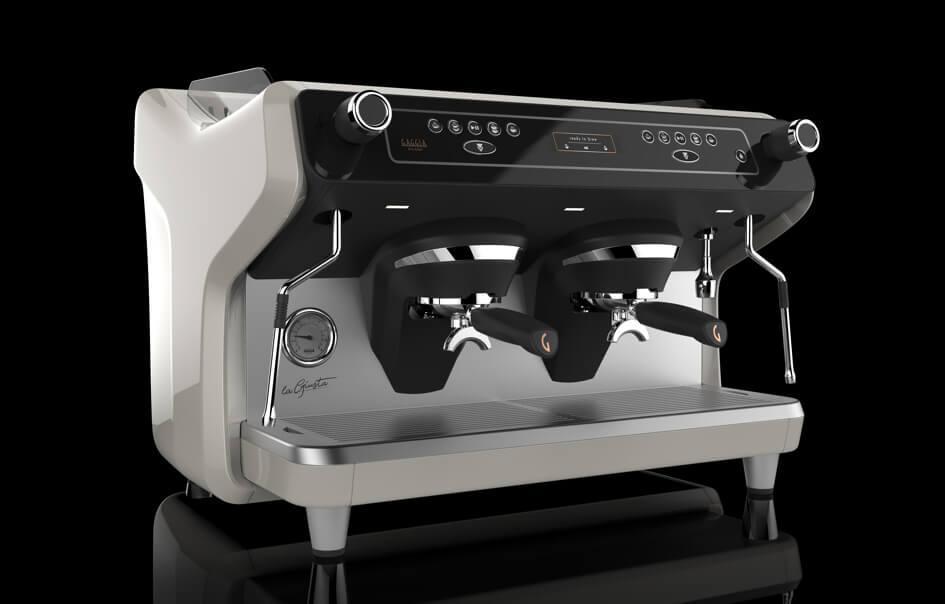 Travelling to a different European city each year, World of Coffee is the essential event for coffee professionals – drawing a loyal audience from the global specialty coffee community. Organized by the Specialty Coffee Association, this year's event is bigger than ever, featuring more than 300 exhibitors. Set in Berlin from the 6th to the 8th of June, World of Coffee is also the right time for Gaggia Milano to introduce the preview of a brand-new Italian-style espresso machine for the professional market, La Giusta, which is the perfect combination of modern design and style, unmistakably recalling the aesthetics of the iconic brand.
The Bonetto Design Center based in Milan paid painstaking attention to detail, choosing materials - chiefly metal - which herald the robust reliability that La Giusta offers to coffee professionals. The machine's defining features are a sleek, modern integrated front push-button panel on a glass console and an evocative rear panel that creates an iconic style statement in the form of a promi-nent, backlit logo. La Giusta features a colour touchscreen display and each of its brew groups is equipped with a push-button panel with 5 LED buttons, which enable intuitive programming and ease of use in drinks preparation.
Designed to meet the needs of all markets, La Giusta is available in several versions: with 2 or 3 groups, for espresso cups or tall cups – in fact, it can deliver beverages up to 16 Oz in volume. La Giusta is here: it's a new and iconic professional machine worthy of taking its place in the continuing story of Gaggia Milano.