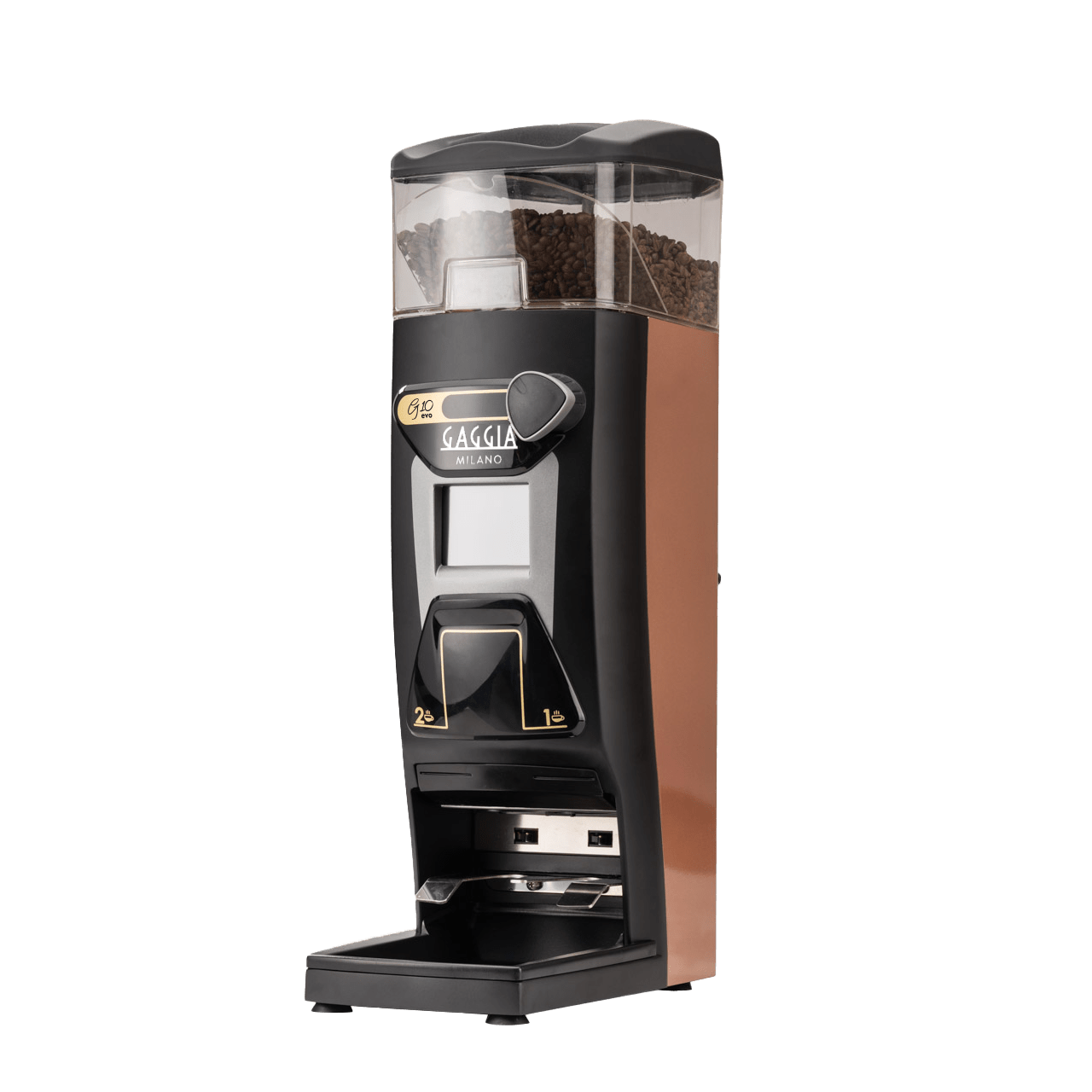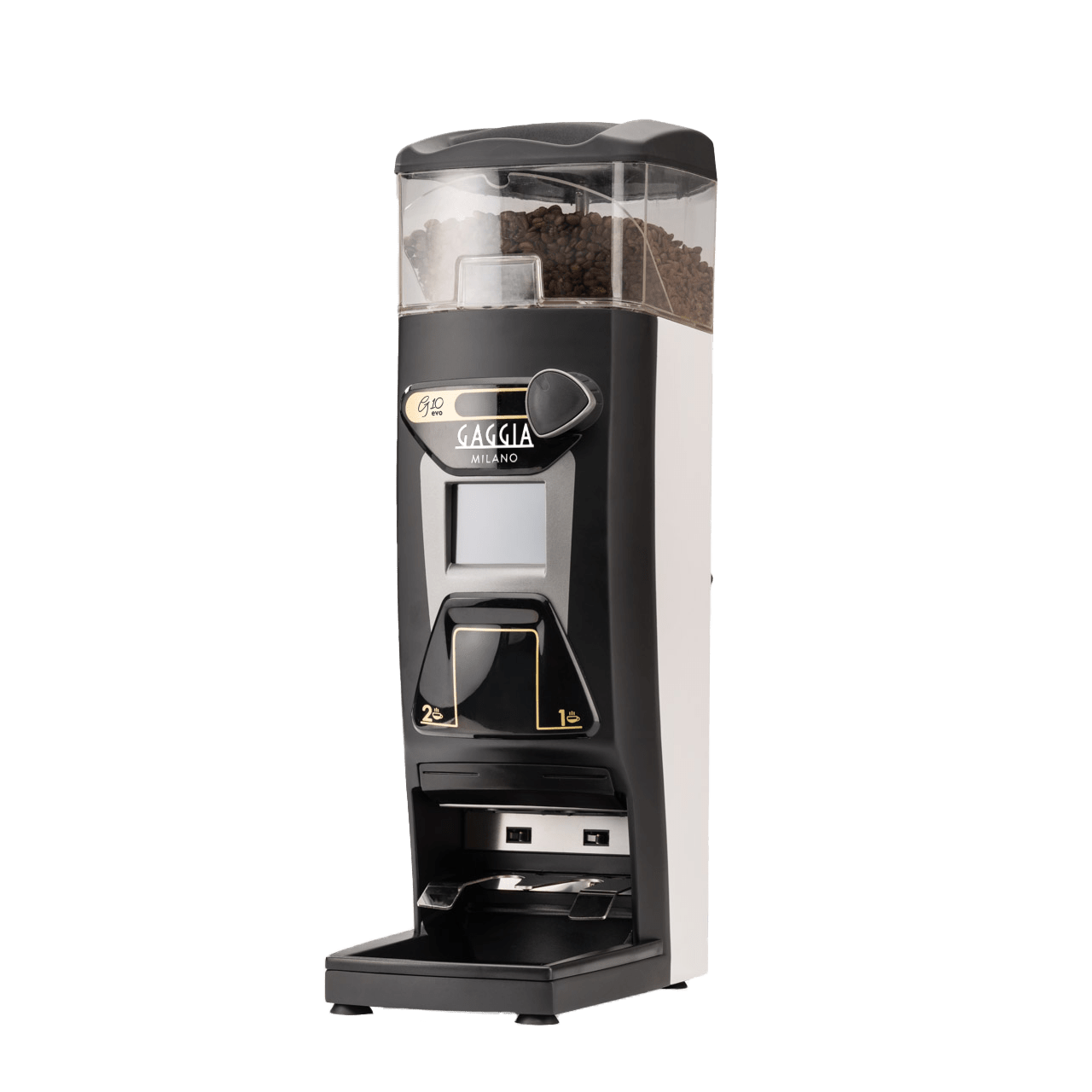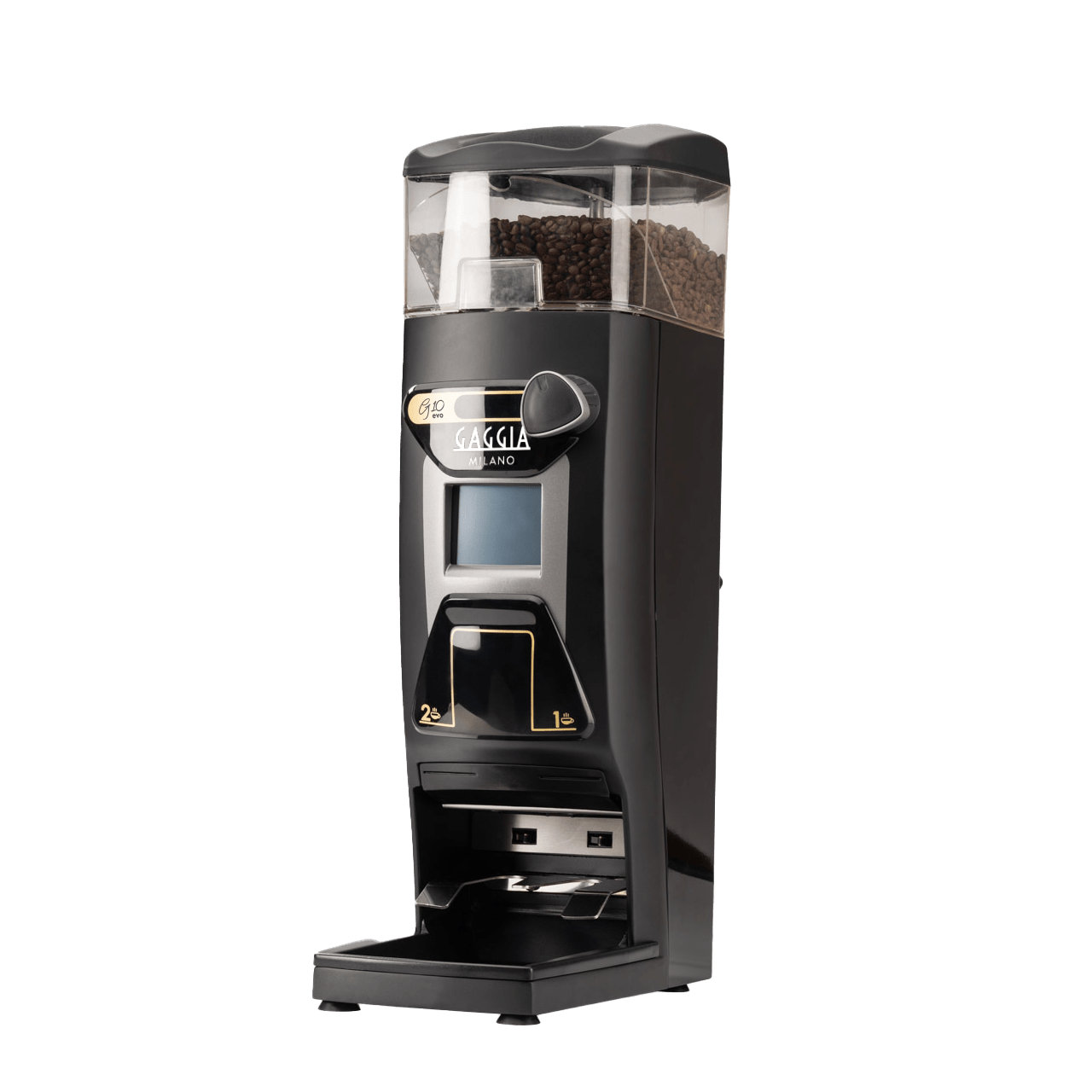 Available in three colours - white, black and copper - G10 evo is the perfect mix of refined design and cutting-edge technology, which ensure huge visual impact, presence, high durability and the greatest grinding performance ever.
GRINDING EVOLUTION
The on-board 4.3-inch touchscreen makes the set-up an easy operation. You can select the language in use, check and manage the dose counter, make a back-up of its parameters or even set alarms for both cleaning cycle and blades replacement.
Also, thanks to the on board Bluetooth connectivity, you can connect the G10 evo grinder with Espresso Link. This free mobile app aims at monitoring the grinder's performance and collecting information about its maintenance so as to optimise its efficiency and ensure the longest service life. The app is linked to a web portal where all the grinder's data can be analyzed through an intuitive dashboard.
THE ON-DEMAND GRINDER
G10 evo is the quickest fresh coffee grinder on the market: double or single doses at the touch of your filter holder! It is equipped with long-life flat steel blades, which can grind up to about 1.200 Kg of coffee and always ensure the greatest precision.
G10 evo is fitted in with the brand-new DCS, meaning Dose Consistency System, which was designed to achieve the greatest regularity, consistency and accuracy ever, in each coffee dose.
With G10 evo you can also benefit from two grinding solutions. The patented Dose On Demand option, which is ideal for locations with high consumption peaks, automatically pre-grinds the next coffee dose. Instead, thanks to the Grind On Demand mode, the dose is instantly ground and dispensed just before being served.
Technical Details
Specifications
| | |
| --- | --- |
| Width | 193 mm |
| Depth | 369 mm |
| Height | 629 mm |
| Weight | 16 Kg |
| Voltage | 220-240 V / 50-60 Hz |
| Power | 525 W |
| Revolutions | 1250 rpm |
| Hopper capacity | 1,2 Kg |
| Flat grinding blades | 64 mm (long-life) |
| Grinding output | 2-3 gr/second |
Technical Features
Dose Consistency System (DCS)
Hopper safety microswitch
Upper hatch to clean coffee conduits top-down with supplied brush
Customisable 4.3" touchscreen
Bluetooth connectivity
USB port