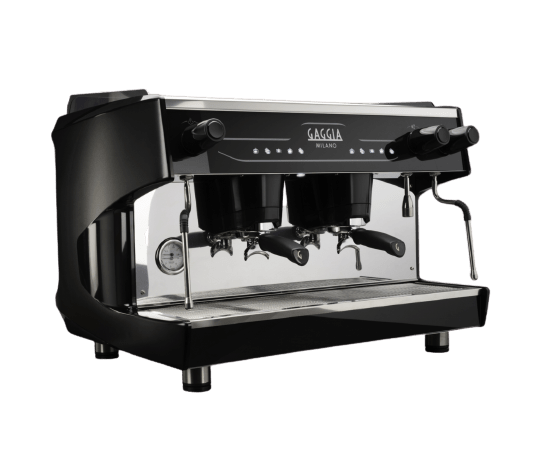 La Decisa is the perfect response to the demands of today's market. Apart from guaranteed performance, its great ergonomy makes this coffee machine an extremely practical and barista-friendly solution.
A BARISTA-FRIENDLY COFFEE MACHINE
Thanks to a sophisticated design and the consolidated technology of its components, La Decisa perfectly embodies the milestones that epitomise 'Made in Italy' and the values of Gaggia Milano: an intertwining of tradition and innovation.
Available in both 2 and 3-group versions, as well as in the Tall-Cup solution, La Decisa is the perfect response to baristas' requirements of a medium-range coffee machine: high performance, great ergonomics and practicality.
Efficient and effective
La Decisa has been designed to address a barista's every requirement. the backlit front keyboard, together with the led-illuminated working area, ensures La Decisa is an extremely practical and efficient coffee machine.
Moreover, simplified maintenance and other subtle details guarantee unrivaled ergonomics. Take for instance the angled filter holder handle as well as the three knobs for hot water and steam, which allow maximum delivery with a rotation of just 90°.