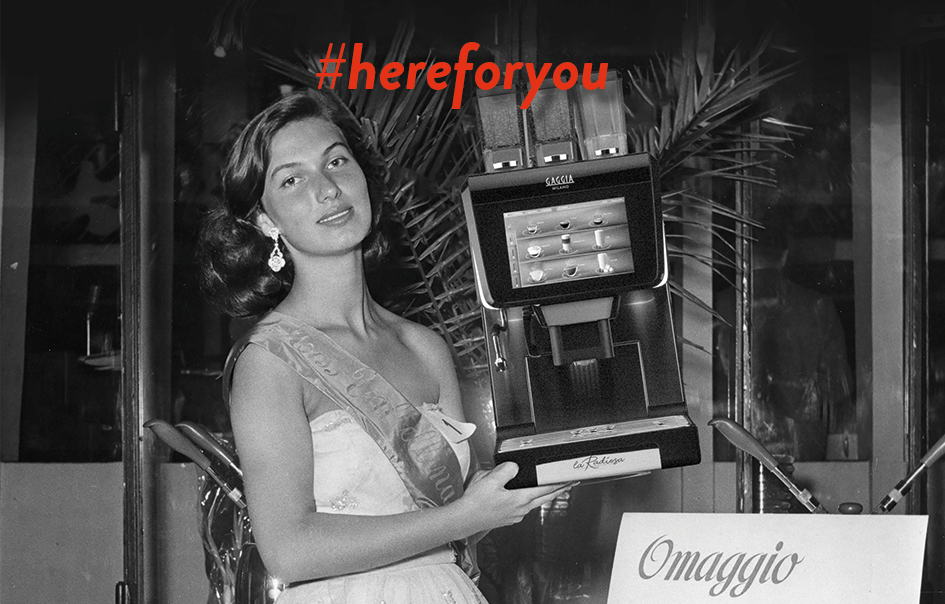 "One day you will wake up and see that it is a beautiful day. There will be sunshine and everything will be new, changed, clear. And what previously seemed impossible will become simple. Normal."
 

F. Dostoevskij
After our society being strongly upset by the spread of Covid-19, the start of a long and gradual return to normal, which we left behind three months ago, also passes through the strategic reopening of most commercial activities. It won't be easy, especially given that the timing and the ways to implement it won't be the same for everyone.
The Ho.Re.Ca. market definitely includes a large group of people who have impacted – and will continue to impact – most of the greater consequences of the numerous restrictions introduced in the past few weeks. Individual protection devices and safety distance are now on the daily agenda, represent the pillar of the 'new normal' we're going through as well as, at the same time, a test bench that is certainly complicated to overcome. Then it's also a stimulating challenge, which wants to and must represent an important psychological push to restart our lives.
The relighting of bars, restaurants and cafés – and hopefully soon of our accommodation facilities too – shall be perceived as a strong and positive signal for the whole Ho.Re.Ca. sector and his clientele, a hint of hope meant to give life back to those shop windows which have long survived in a blinding darkness, to re-play our voices among those streets that have become too silent, and to re-fill those increasingly empty squares.
All of us at Gaggia Milano are ready to restart, together. We have been next to you since 1938, we are still there and we will always be there: in the most difficult and most important days of your lives. We were among the university desks, on sleepless nights before an exam. We were there on the morning of the first day of work. We were on every hurried lunch break. We were in the corridors of the hospital while you waited for the midwife's call. We were there in your moments of relaxation, ready to pamper you since waking-up. And we are not going to leave you alone even now, in this moment of greatest difficulty. Everything will seem different, but our daily routine won't hesitate to return: and then, it will be a pleasure to rediscover it, maybe with a good cup of coffee that, after all, will be only the most bitter way to sweeten it!
#careforyou
We at Gaggia Milano are ready to go back to normal and want to do it together with you, and for you, with our first fully-automatic coffee machine, La Radiosa. In such a delicate moment in which the need to ensure the best hygienic-sanitary conditions is a core aspect of our lives, the technologies with which La Radiosa is equipped guarantee both the operator and the final consumer the respect of all the safety regulations in force.
In compliance with EN 16889 hygiene-food standards and NSF strict protocols, La Radiosa was designed with the aim of creating an elegant and at the same time functional product:
Automated beverage packaging cycle by means of the Bean-To-Cup solution, which obviates from any human interaction and ensures maximum hygiene;

Automatic rinsing cycles with hot water (90°C)

of both the milk and the coffee circuits after each dispensing;

In addition to offering perfectly frothed hot and cold milk drinks, at the end of the daily service the EvoMilk system guarantees an innovative washing and sanitizing cycle which, after a quick launch, is completed in full autonomy using specific NSF-approved detergents;

Easy cleaning

of all external surfaces, the capacitive touchscreen and other finishes*.
We at Gaggia Milano are ready to welcome you. Are you curious to find out more?
... visit the product page;
... contact us by filling in our form;
... and follow Gaggia Professional social pages to be constantly updated!
#allwillbefine
* Approved by NSF (anti-splash zone).