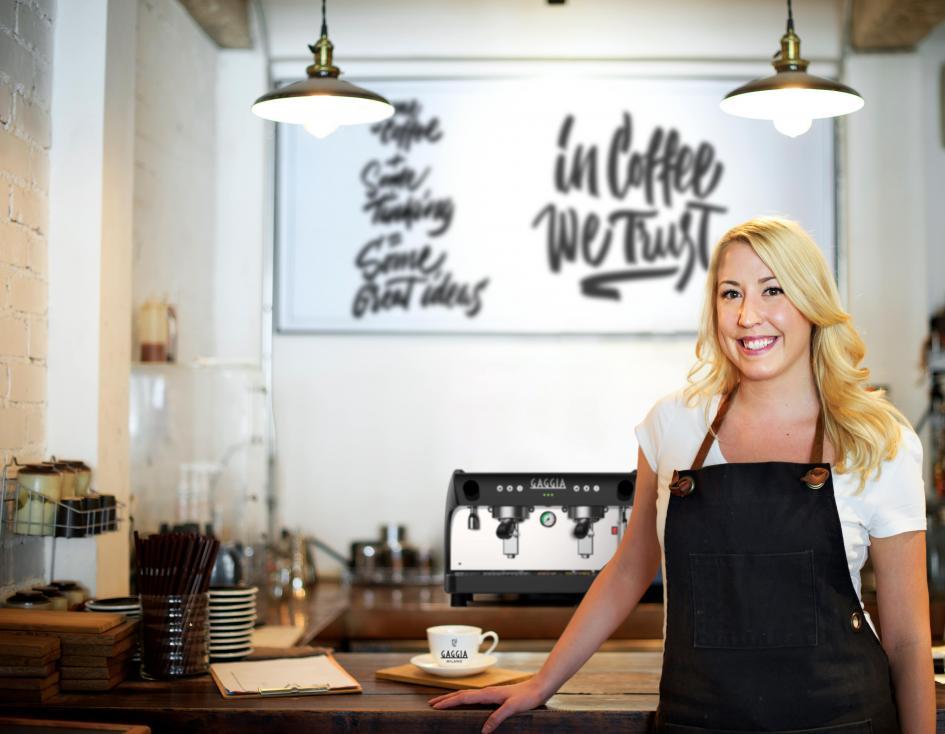 Evoca Group, world leader in the coffee machine market, has launched the new Gaggia RUBY, the perfect solution for small locations with relatively low coffee consumptions. A modern and essential machine for all coffee lovers who do not want to give up the best in-cup quality. A reliable machine that guarantees the best performance, which is equipped with groups, filter holders and solenoid valves typical of medium-high professional models. An intuitive and versatile machine, also available with filter holders for all types of capsules available on the market, as well as ESE pods. RUBY is also available with an internal water tank, which does not require any direct connection to the water main.
RUBY's main technical features include ergonomic and non-slip knobs, an electronic device capable of controlling the water level in the boiler, a dispensing area that lends itself to cups up to 9.5 cm, filter holders with double outlet and a fully-adjustable steam wand, which is made in stainless steel.
The RUBY line consists of three models: RUBY, a ultra-compact one-group version boasting the exclusive "Espresso Priority System", which allows the complete preparation of espresso coffee despite the water tank being at the minimum level or the boiler needing refilling after a water dispensing. The RUBY PRO model, a one-group version equipped with a 6-liter boiler and available with a rotary pump too. Finally, RUBY PRO 2, a real compact two-group version ideal for all medium-consumption locations and with the need for an internal water tank.
For further information, please visit the product page.