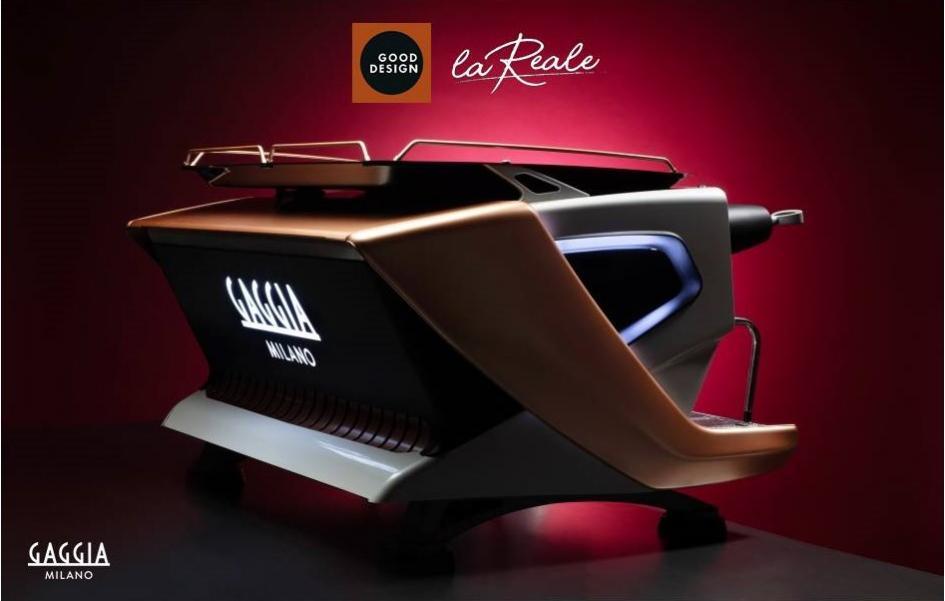 An award that fills us with pride, because it represents the oldest and most important recognition in the world for international design.
Created in 1950 by the Museum of Architecture and Design in Chicago, the GOOD DESIGN® Award is an award given to the most innovative and creative products of the year.
In 2019, the Museum of Chicago received a record number of entries from the world's leading manufacturers and industrial and graphic design companies: just think that the 69th GOOD DESIGN jury selected over 900 projects from 47 countries!
We are happy to announce that among the winners of such a prestigious award there is now also La Reale, the flagship model of Gaggia Milano coffee machines.
But what won over the members of the jury?
La Reale, designed by the Bonetto Design Center, has a unique style, which enhances the reliability of the elements and materials. It appears to be entirely shaped by light, both in the reflection of the details of its copper and steel bodywork, as well as in the lighting of the LED profiles and in its charming backlighting.
The concept is a tribute to the strength of the machine, which is always able to follow the intense work rhythms of the barista with the utmost reliability. A design choice that best embodies the "mechanical" passion characteristic of the Bonetto Design Center.
Gaggia Milano entrusted La Reale with the task of writing an exciting new chapter in the company's legendary story, with a machine that perfectly embodies the brand's values, combining tradition and innovation.
Mission accomplished: recognised as one of the most innovative products of 2019, La Reale will be included in the prestigious Yearbook of the Chicago Athenaeum Museum of Architecture and Design, becoming one of the most distinguished projects in terms of design.
To learn more, visit the GOOD DESIGN® Award official website.