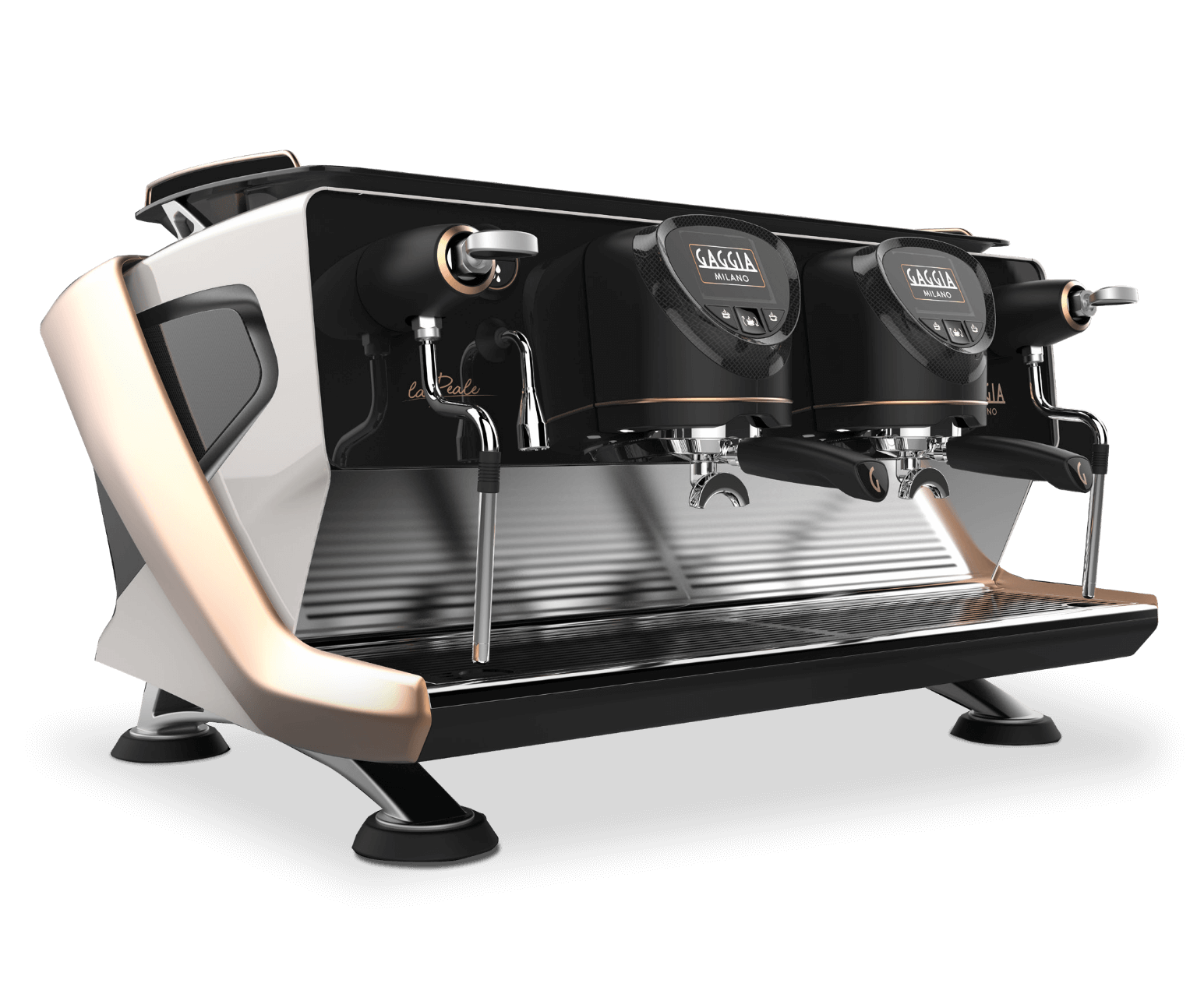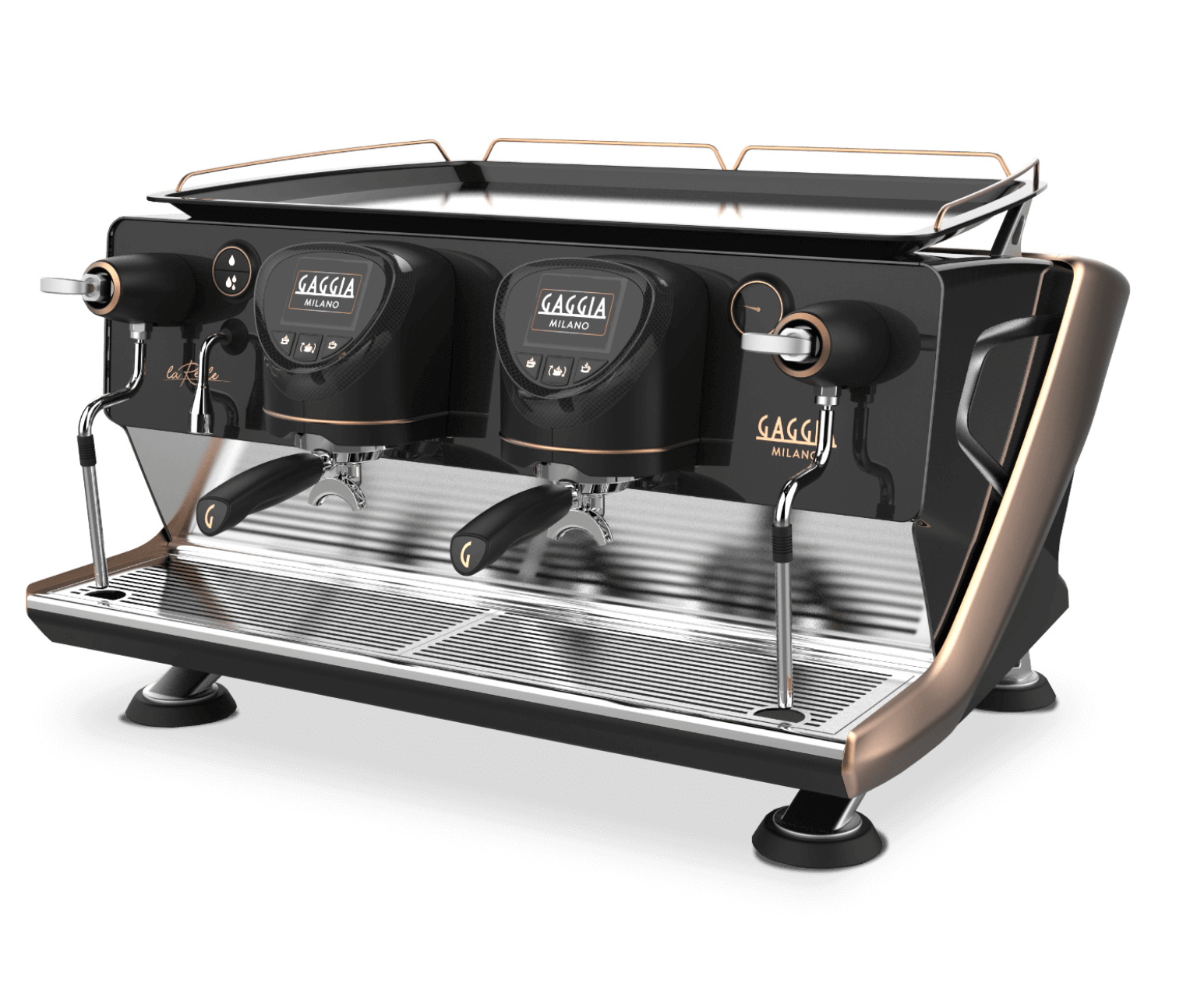 This traditionally styled, top-of-the-range model is entirely shaped by light – not only the light that creates copper and steel reflections on its body, but also the suffused light of its LED profiles and its subtle, but suggestive, backlights. The design delivers a shimmering effect, giving the machine its unique character as well as its scenographic impact: it's virtually a mechanical sculpture. La Reale is also brimming with cutting-edge technology. Gaggia Milano believes that users shouldn't have to choose between style and substance; that's why, in La Reale, both come as standard.
Dual User Interface
3.5'' touch screen for control, programming, coffee set up, temperatures, flow rate profiles and energy-saving mode.
"Purge" button (pre-set mode) to rinse the coffee group.
Three programmable push buttons.
Barista's Must-have
Design that optimises ergonomics for the barista: angled display, working area with LED, easy-to-move steam activation levers and angled filter holder handle.
Warm-to-touch steam wands.
Hot water for tea instantly heated (two dedicated heat exchangers in series).
Top Performance
Independent coffee boilers giving high temperature stability and different temperatures for each group.
Pre-heated inlet water, through heat exchanger, increasing coffee productivity.
Energy-saving features such as insulated boilers.
Brochure La Reale (Korean version)
.pdf - 814.42 KB
Download now