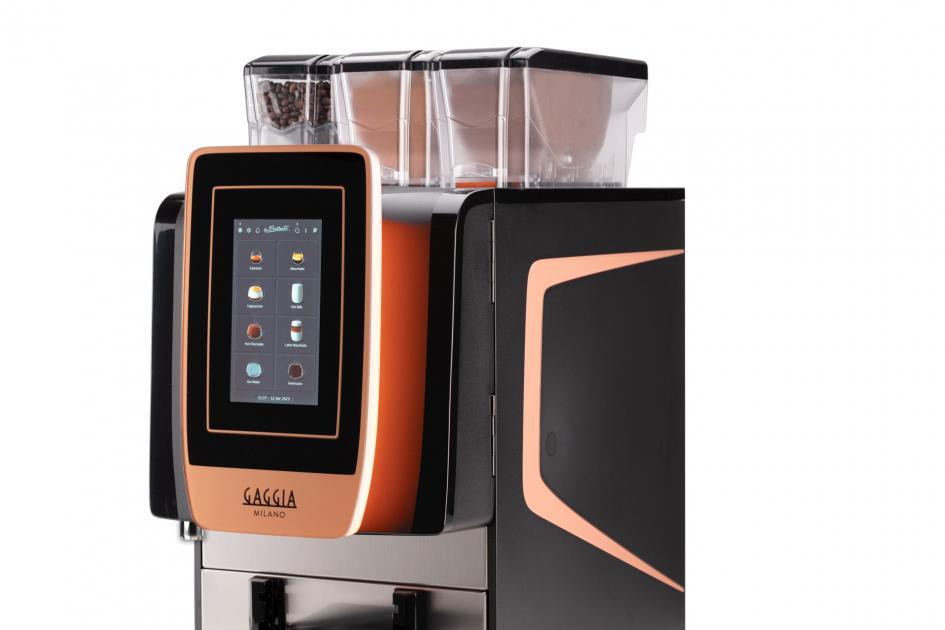 Evoca Group, world leader in the production of coffee machines for the Out-of-Home sector, is pleased to present a brand-new model, which embodies perfectly the mantra of 'continuously evolving tradition', a fundamental tenet of the iconic Gaggia Milano brand. Alongside La Radiosa and La Solare, La Brillante widens and completes the brand's sparkling and innovative portfolio of professional, fully automatic coffee machines.
La Brillante takes its name from the Italian word meaning bright, brilliant, with rare and valuable skills and diamond. It marks the beginning of a new and challenging chapter in the stories of both Evoca Group and Gaggia Milano: the 'family-line' design, which began with La Radiosa and continued in La Solare, has been completely refreshed in the eye-catching La Brillante, with its contemporary and minimalist look and feel, and the latest technological advances.
In order to compete strongly with the main players in the Horeca sector, La Brillante was designed to make a positive, long-lasting impression on customers by adding value to the consumer experience. For instance, this fully automatic model not only puts the spotlight firmly on in-cup quality, but also its flexibility provides operators with ample opportunities to address the specific needs and preferences of their customers.
That's why La Brillante is equipped with the innovative foam maker, PrimeMilk, and is available in several layouts. In addition to delivering top-quality, hot foamed fresh milk-based beverages, PrimeMilk enables operators to make minute adjustments to the amount of foam electronically, via the 7-inch touchscreen.
The same meticulous attention to detail has been applied to ensure that La Brillante is intuitive and easy to use, especially in terms of everyday maintenance, both by technicians and unskilled staff. Thanks to the touchscreen, operators can also set up fully-automated cleaning cycles with just one touch, or access useful troubleshooting tips when technical issues need to be addressed.
La Brillante made its debut at Internorga, in Hamburg in March – but you can see it for yourself at Host, on the Evoca Group booth (Hall 22, Stand F35/G46), from 13th to 17th October.
For more info, visit the product page.