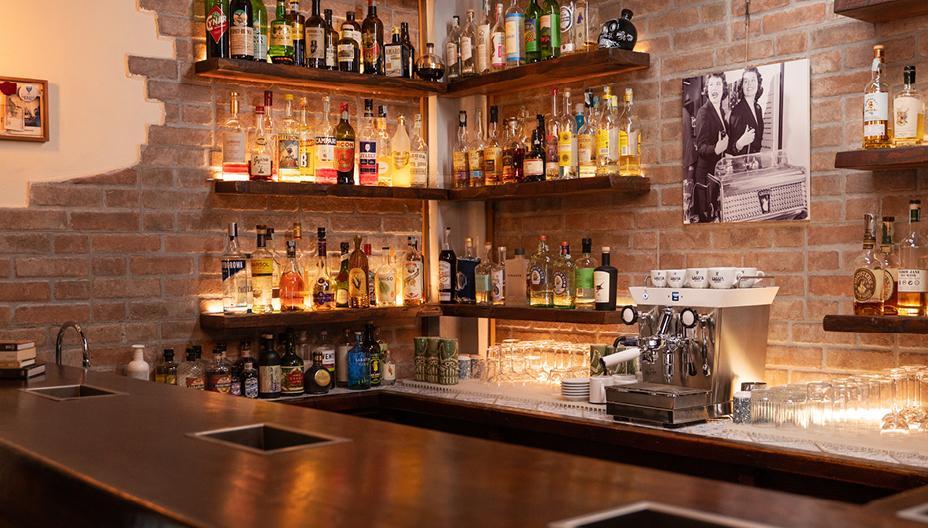 From the Italian word meaning goddess, diva or star, La Dea is a synthesis of tradition and innovation. This espresso machine is the latest jewel from Gaggia Milano and the perfect fit for small but premium locations, such as boutique cafés, concept stores, kiosks and cocktail bars. Demanding and sophisticated coffee lovers and baristas alike will appreciate its minimalist and original design - with refined and pleasantly retro lines - as much as its professional technologies and components – including the coffee group and the internal boiler – in such a compact footprint.
Design and functionality are the two cornerstones of La Dea. This is revealed both in the meticulous and uncompromising choice of its materials – mainly stainless steel – and in its avant-garde technological solutions, which guarantee the optimum performance of La Dea and the peerless quality of the coffee it produces.
Aficionados will recognise the subtle nuances that are reminiscent of Gaggia's iconic 1950's models, such as the old-fashioned knobs that activate the steam wand and the hot water spout; the stainless-steel group head and not least, the classic, manual Levetta.
The functionality of La Dea is embodied in its traditional components, such as the 1.5-liter boiler, the 120-cc heat exchanger and the 2-liter internal water tank - not to mention the lateral steam and hot water wands. Also the innovative 1.54-inch colour LCD display brings fingertip functionality. As well as setting the machine's parameters, users can set and check both the temperature (based on the PID system) and the extraction time of each cup of coffee. What's more, La Dea keeps track of the number of coffees it delivers, and warns users when the embedded, removable water tank needs to be refilled. Last but not least, this remarkable espresso machine offers another great feature: users can programme the machine to switch itself on!
Elegant, robust and functional, La Dea conquers at first sight - and it offers the priceless pleasure of divine espressos. The machine was officially launched at World of Coffee, in Milan in June - but you can see it for yourself at Triestespresso, on the Evoca Group booth (Hall 28, Stand 03), from 27th to 29th October.
You can read more on the dedicated product page: CLICK HERE!